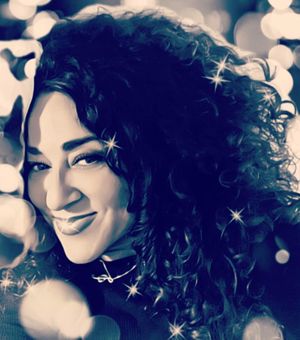 Robin Sandoval is a contemporary songwriter/singer/Composer with placements in film, records and television, including: 
MTV, ABC, Lifetime, Touchstone, Universal/Multimedia Television, MCA/Universal Records, Bravo Network, Paramount, WE tv, Cafe Sisters, North of Two Films.
She is recognized for her unique approach to songwriting. You can find Robin in her Los Angeles studio, where she collaborates with both up-and-coming and established artists; top-lining with some of the finest producers and musicians in the industry.
Robin has an extensive catalog of original material available in various genres including: Pop, R&B, Hip Hop, EDM, Chill, Nu Disco, Singer/Songwriter, Soul/Funk, Christmas/Holiday and Orchestral Pop.  
Available For: 
Songwriting & Collaboration 
Artist Development   
Gigs | Sessions | Performance | Latin Percussion 
Lyric and Melody Development | Vocal Arrangement
Toplining to Produced Tracks  | Lyrics to Themes   
Vocals | Lead and Backgrounds | Rap | Swagger
Recording in her Studio, Your Studio and Online via Sessionwire
With many songs available in her growing catalog for sync licensing and artist use, she is available in person or online for song development, collaboration, vocals and production.